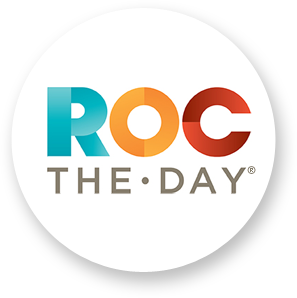 Mark your calendar: The United Way's 2014 #ROCtheDay is December 2nd!
Between now and November 14th, you can spread the word by entering the "Ready to ROC" photo & video contest. Four winners will be randomly chosen to receive an extra $500 for the organization of their choice.
For more information on the contest, please visit https://www.roctheday.org/video-contest.aspx
To donate on 12/2, please visit our #ROCtheDay page at https://www.roctheday.org/SusanBAnthonyMuseumHouse
The National Susan B. Anthony Museum & House is supported primarily through the contributions of its members and donors. It is not affiliated with other organizations bearing her name.