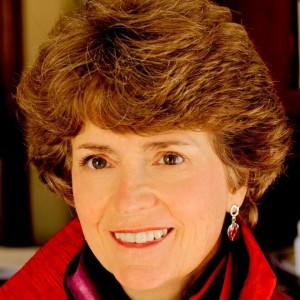 This past year has been one of triumph and challenge. In so many ways, Susan B. Anthony's life and work seem more relevant than ever as we head into 2016.
The Anthony Museum began 2015 with an exciting Susan B. Anthony Birthday Luncheon focused on the accomplishments of women in science, technology, engineering, and math (STEM). Lynn Sherr addressed a sold out crowd of more than 1,000 guests who were moved and inspired by the life story of Sally Ride, America's first woman in space.  Our theme, "Thanks to Susan B., We Can Reach For the Stars", inspired many to contribute their own video messages of thanks.
In March, the United States commemorated the March on Selma fifty years earlier, but as the year unfolded, we were confronted with many ways in which racism is a part of our present world, not just a subject to be learned from our history books.
The Voting Rights Act of 1965 also celebrated its 50th anniversary this summer. Susan B. Anthony envisioned a day when no one would face the barriers or injustice of prejudice; however, recent court challenges and new legislation in some states continue to demonstrate what she knew to be true: the vote is so powerful that there are those who will contrive to control it for their own ends.
Thanks to the release of the feature film, Suffragette, this fall, we experienced a surge of international interest in women's history. The Friends of the National Susan B. Anthony Museum & House hosted a sold-out screening of the film, which was followed by a panel discussion of the history behind its powerful story.
Just this past month, we celebrated the empowerment of women in Saudi Arabia as they cast their ballots and ran for local office for the first time. This despite the fact that Saudi Arabia is still an absolute monarchy that limits many basic rights and freedoms for both men and women. We are reminded of those women in the United States who were enfranchised at the local or state level, but waited another three decades or more before they would have a vote in their national government.
A reporter once asked Susan B. Anthony how she endured the decades of work for woman suffrage with mostly losses to show for her efforts. She responded, "Defeats? There have been none. We are always progressing."
In that spirit, THANK YOU for helping us keep Susan B. Anthony's vision alive. The world still needs her message of equality, freedom, and justice for all.
~Deborah L. Hughes, president & CEO