Spiritualists, Suffragists, & Other Nasty Women of the Mid-19th Century, a lecture by Dr. Amy Lehman, Associate Professor, Theatre and Dance, University of South Carolina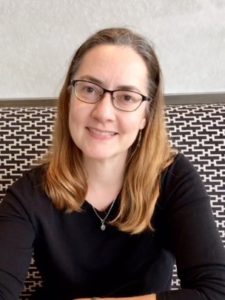 When a woman spoke out or performed on a public stage or reform platform in mid-19th c. America, she was likely to be labelled a "nasty woman" – or worse. Whether as a suffragist, spiritualist, abolitionist or actress, if she were seen to abandon her sacred domestic role as the "Angel in the House" a woman might expect fierce public scrutiny and often scathing criticism. This talk will discuss the struggles and strategies of celebrated women activists and reformers like Susan B. Anthony, who despite relentless opposition, nonetheless persisted in making their voices heard.
The noon Lecture & Luncheon is SOLD OUT.
The 2pm Lecture & Tea is SOLD OUT.