Our 2015 annual Susan B. Anthony Birthday Luncheon will be held on Wednesday, February 11, from noon to 1:30 p.m. at the Joseph A. Floreano Rochester Riverside Convention Center!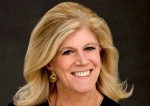 The keynote speaker will be award-winning journalist and author, Lynn Sherr. Sherr's latest book is Sally Ride: America's First Woman in Space. She is also the author of the 1996 Failure is Impossible: Susan B. Anthony in Her Own Words. Inspired by Sally Ride's story, this year's luncheon theme, "Thanks to Susan B, we can reach for the stars!", is a celebration of the legacy Anthony's life & work has had on the stellar woman of today.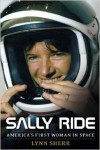 The public is invited to share the impact of Anthony on THEIR lives as part of our #ThankYouSusanB photo & video contest. Entries may be submitted online via Twitter, using the hashtag #ThankYouSusanB, or Facebook, by posting the submission to the Museum page. Submissions will be accepted through February 4, 2015. Selected entries will be screened at the luncheon on February 11. One entry will be randomly chosen to receive a signed copy of Lynn Sherr's Sally Ride: America's First Woman in Space.