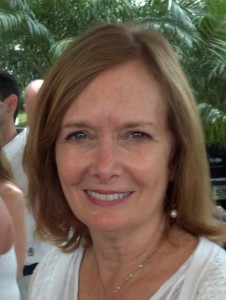 Catherine "Kit" Pollicove, Chair
Kit Pollicove joins the Anthony Museum Board after serving five years as a member of the development committee. She received her Bachelor of Arts from Michigan State University and is accredited by the Public Relations Society of America (PRSA). An independent consultant, Kit most recently provided fundraising counsel to the Greece Community Charter School. She also serves on the boards of Monroe Community Hospital and the Foundation for Hope and Prosperity.
Kimberly Harding received a Bachelor of Arts from Syracuse University and a Juris Doctor from American University. Currently, she is an associate in the Labor and Employment group of Nixon Peabody LLP, where she also coordinates their semi-annual continuing legal education (CLE) program. Harding is an advisor to the University of Rochester Mock Trial Team and serves on the Judicial Evaluation Committee of the Greater Rochester Association for Women Attorneys.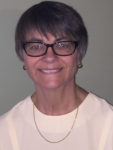 Linda Betstadt, Secretary
Linda Betstadt is a retired math and computer science teacher from Greece Athena High School. She currently serves as a math tutor for middle and high school students in the Rochester City School District through the Monroe Community College-Liberty Partnerships Program. Linda has been a docent at the Anthony Museum since 2000 and is leading a group of readers through Ida Husted Harper's three-volume Life and Work of Susan B Anthony. She has also volunteered her time with First Unitarian Church and the Ronald McDonald House.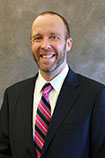 Michael Burns, CPA, is a 1999 graduate of St. John Fisher College with a B.S. in Accounting. He is currently Director of Accounting & Payroll at Regional Transit Service (RTS). In addition to serving as a member of the Board and Finance Committee for the National Susan B. Anthony Museum & House, he currently serves as Finance Council Chair at Blessed Sacrament Church, Award Process Committee member for Rochester Area Business Ethics Foundation (RABEF) and board member for the Washington Square Park Community Association.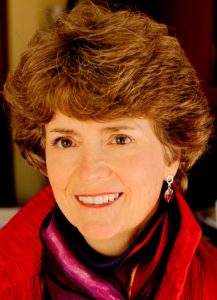 Deborah L. Hughes, Anthony Museum President & CEO
Deborah L. Hughes began her tenure at the Anthony Museum in 2007, bringing more than twenty-five years of wide-ranging non-profit experience to the National Historic Landmark. She holds a Bachelor of Science in Religious Studies from the University of Oregon at Eugene, a Masters of Divinity from Colgate Rochester Crozer Divinity School, and a certificate in Fundraising Management from Indiana University. Deborah is known for her fierce advocacy, strong commitment to her community, and passion for lifelong learning.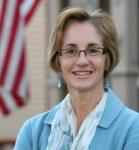 Lisa Baron
Lisa Baron received a Juris Doctor from the State University of New York at Buffalo and practiced law at the Buffalo firm of Lipsitz, Green, Scrime & Cambria and the Akron firm of Buchingham, Doolittle & Burroughs before retiring in 2000. She is currently a member of the Arts, Sciences and Engineering National Council of the University of Rochester and is the chair of the founding board of directors for Greentopia, a public-private partnership organization dedicated to the redevelopment of the Rochester High Falls District into a 21st century urban greenway.
Julie Ferreira is marketing manager for Scribe Technology Solutions. Prior to this position, she was an account executive for (585) Magazine, and spent over 15 years in marketing and community relations for MVP Health Care. Julie is a graduate of Alfred State College – SUNY College of Technology and St. John Fisher College. In addition to her position on the board, she continues to serve as a docent for the Anthony Museum.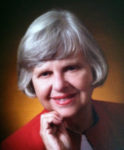 Lois J. Giess served on the Rochester City Council from 1986 to 2007 where she was President from 1996-2007. She is a 1963 graduate of the University of Rochester School of Nursing and practiced as a Public Health Nurse. A city resident since 1962, she was Chairman of the City's Preservation Board, a Landmark Society board member and the Chairman of the Rochester City School Modernization Program. She currently serves on the board of the Friends and Foundation of the Rochester Public Library and is a volunteer at City School #8 on St Paul St. She is also a member of the League of Women Voters and the AAUW. Her passion is early childhood education and continues to advocate for children in poverty.
Michelle LaMachia, M.B.A., is the Chief Auditor at Canandaigua National Bank & Trust which she joined in 2003.  Michelle's 25 years of audit experience was gained through positions held in banking, investment advisory services, and insurance.  Michelle is a Certified Financial Services Auditor, a Certified Fiduciary & Investment Risk Specialist, and a candidate in the ABA Stonier Graduate School Banking.  As a board member of the National Susan B. Anthony Museum & House, Michelle serves as the Audit Committee Chairman where she brings financial, compliance, and internal controls expertise.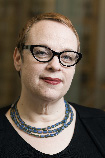 Jessica Lacher-Feldman
Jessica Lacher-Feldman is the Assistant Dean and Joseph N. Lambert and Harold B. Schleifer Director of Rare Books, Special Collections, and Preservation at the University of Rochester.   A native of New York State, Jessica has returned to her home state after sixteen years living and working in leadership roles in academic special collections libraries at the University of Alabama and Louisiana State University.  She holds an BA in French Studies and History, an MA in History, and an MLS with a concentration in Archives and Special Collections Librarianship from the University at Albany. Jessica is a certified archivist and the author of the book, Exhibits in Archives and Special Collections Libraries (Society of American Archivists, 2013) and has taught workshops on exhibits and digital exhibits across the United States. Jessica has worked extensively with 19th and early 20th c. manuscript and book collections, and in her current role oversees a library with extensive primary source holdings relating to the women's suffrage and abolition movements. Jessica brings to the Board expertise in 19th c. history, curatorial practices, and cultural institution administration as well as her enthusiasm for sharing history with a broad audience as well as the opportunities that "spontaneous learning" offer a community when visiting a historic site like the Anthony house.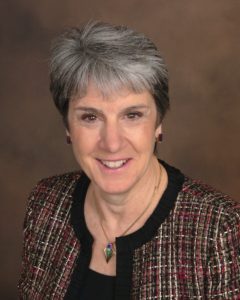 Pamela Gatzer
Pamela is the President/CEO of Mindware Connections Incorporated; a company which has played an integral role incorporating Speech Recognition Software in the Healthcare and Legal markets. She is a well-established Information Technology Professional with a Bachelor Science dual major in Math and Computer with Secondary Education Certification.  Pam began her career at Eastman Kodak as a Systems Analyst, she progressed through various customer/systems support roles, then into management of technical support and call centers. Throughout Pam's career she has been a tenacious team player/mentor for countless women. As a lifelong learner; she is constantly questioning and learning, while always sharing her knowledge and encouraging growth from everyone who works with her. She relentlessly focuses on delivering exceptional customer service. As a board member, Pam will utilize her skills and experience to assist with various initiatives for Susan B. Anthony House and Museum and is serving on the development committee. Pam is also an Advisory Board member for Canandaigua National Bank.
Cheryl Nelan is the President and Owner of CMIT Solutions of Monroe. She brings to the Anthony Museum Board expertise in marketing and strategic business planning with the ability to drive growth through the delivery of customer value. Cheryl has been recognized for an inherent ability to blend data with business acumen to identify new opportunities and build company value. She received her Bachelor of Science in Management Science/Marketing from the State University of New York at Geneseo and her Masters of Business Administration from the Rochester Institute of Technology.
Eric Nystrom is Associate Professor of History at the Rochester Institute of Technology, specializing in the history of technology and public history.  His book Seeing Underground: Maps, Models, and Mining Engineering in America was published in 2014 by the University of Nevada Press.  He brings to the Board of the National Susan B. Anthony Museum and House experience in a variety of public history settings, including a fellowship at the Smithsonian's National Museum of American History, and a study of the administration of a unit of the National Park Service in California.  He has served on the NSBAMH Collections and Education Committee as a non-board member since 2009, and looks forward to continuing to care for and share Susan B. Anthony's important historical legacy with visitors from Rochester and beyond.

Jeanine Santelli, PhD, RN, AGPCNP-BC, FAAN
Jeanine Santelli has earned degrees in nursing from Keuka College, Syracuse University, and Widener University. She has recently been selected as the Executive Director of the American Nurses Association – New York and was, previously, the chair of nursing at Nazareth College. Jeanine was a member of the nursing faculty at Keuka College for seventeen years and held the position of Associate Vice President for Academic Programs. She is the recipient of many awards, including the 2011 International Society of Nurses in Genetics Founders Award for Service.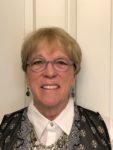 Nancy Crandall Scarborough retired in 2004 from Rush-Henrietta Central Schools after 35 years as a secondary English educator. Nancy served on the Henrietta Youth Board and Democratic Committee.  She has served in a variety of roles at the National Susan B. Anthony Museum & House since 2006. Nancy loves reading, learning, music, theater, NBA, and family and friends, and is a proud 49-year resident of Henrietta, New York.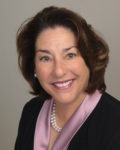 Jane Gallagher Silverstein has more than 30 years of experience in the field of communications.  She established JGS Associates, a public relations consulting firm, in 1989 and has worked with business leaders, government officials, the news media, association executives and non-profit organizations.  She has worked as a consultant for the Northeast Maryland Waste Disposal Authority for more than 20 years.  Jane has served for nine years as a board member and volunteer for the Southeast Family YMCA.  Her career began in broadcasting and includes producing radio and television public affairs programs.   Jane holds a master's degree in Journalism/Public Relations and a bachelor's degree in Radio, Television and Film from the University of Maryland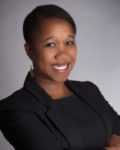 Keana M. Williams is a Rochester native. She received her Bachelors of Science from Hampton University and a Juris Doctor from Penn State Dickinson School of Law. Currently, she is a staff attorney at the Empire Justice Center where she represents Social Security claimants in administrative hearings and appeals. She is a member of the Rochester (NY) Chapter of the Links Incorporated, Monroe County Bar Association, and Rochester Black Bar Association.